The diet starts tomorrow. Really this time. Check out what I have to look forward to (besides finishing off all the cupcakes and halloween candy tonight):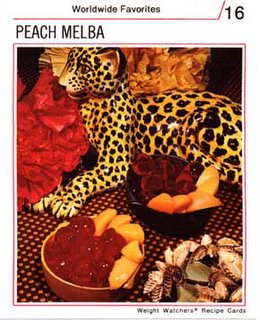 Jello and peaches. Yeah, this is going to be great.
Here you go, Montecore, you can have my share, too.




Looks like there are going to be some pret-ty angry gefiltes out there.